Bookkeeping, BAS, Payroll Services Gold Coast
Tailored Bookkeeping Services
Bookkeeping Services for Gold Coast businesses, big or small. Services tailored to suit your individual needs and budget.
When and where you need them.
All end to end bookkeeping, BAS and payroll services as well as management accounting.
Our aim is to help you manage your business Bookkeeping, BAS Reporting & Payroll functions so that you can concentrate on building your business.
Bookkeeping Services
All financial transactions entered. Sales invoicing. Payments received. Purchase invoicing. Expenses paid. Asset accounting. Loan accounting. Everything reconciled to ensure accuracy. All end to end bookkeeping services using the accounting software of your choice.
BAS and IAS prepared accurately and lodged on time. As a registered BAS Agent we can deal with the ATO on your behalf. We can promise that everything will be covered. We can also prepare and lodge Single Touch payroll reporting.
Process your wages for you, or maybe just check that they are correct. Ensuring compliance with ATO, Fairwork and Superannuation Guarantee obligations. Reconcile payroll and superannuation accounts. Accurately prepare and lodge Single Touch payroll with ATO. Superannuation payments & reporting will be done on time.
Management Reporting
Our accounting services can ensure you have up to date financial information always available. Monthly financial reports broken down as required with extended information on profitability, cash flow and asset management.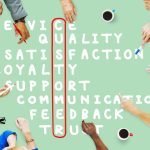 Assistance with credit approval for customers and keeping on top of slow payers to remove the stress of bad debtors. Assistance with getting credit approval from suppliers and scheduling payments to meet terms while minimising cashflow headaches.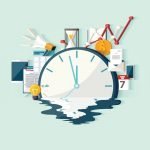 Time Management
Let us take care of the bookkeeping, BAS & payroll. Do what you do best and leave the mundane bookkeeping and reporting to us. Your time is valuable to your business, don't waste it on bookkeeping & paperwork.